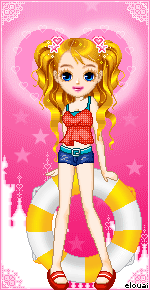 Avril is a paranormal seer who was a ghost that follows her until her death.
Avril Loraigne

Quote: "The ghost follows always"




Birthday

August 3, 1998

Age

13

Gender

Female

Family

Greyson (brother) Justin (brother)

Status

Alive

Eye color

Blue

Hair color

Blonde w/ green highlights

Height

6'3

Alias

Lavender

Love life

Michael (crush)
Physical Features
Edit
She has blonde hair with green highlights. Her blue eyes always intimidates other people.
Personality
Edit
She grows distant to people ever since Ashleigh died, which was the day Ashleigh haunts her. She is only kind to Jane Hollings and Michael.
Her past is unknown, however. Her ancestry is very dangerous.
Her ancestry is from the mortal enemies of the Lingeraine family, the Lingeraine family is a clan of ghosts, that turns to 6, dies and loses their body. They act like humans until their master calls them, a she-devil.
Ashleigh haunts Avril ever since she was a 10 year old girl. Her friend, Jane Hollings, was the only one who
prevented Ashleigh, but was run over because Ashleigh tried to get her soul to live once more.
Jane gave Avril a bracelet that prevents Ashleigh from taking her away, however, this bracelet was taken away by Ashleigh.